Picking the best camera for vlogging is a bit more involved than looking at the video specs of a range of cameras, as there are a number of other considerations to take into account.
For a basic head shot, all you really need is the camera that's built into your smartphone, tablet or laptop. But if you want the world to sit up and take notice of your vlog and attract a wider audience, you'll need to put in a bit more effort and get the right tools for the job. So what makes for a good vlogging camera?
If you want to publish a record of your life experiences, you'll need a camera that's small enough to carry around with you. That rules out big, clunky DSLRs with a barrowload of lenses, but there are a couple of relatively lightweight DSLRs on the market that are ideal for vlogging.
For greater go-anywhere convenience, a mirrorless camera can shoehorn the quality and versatility of a DSLR into a much smaller package. And if you don't feel the need to swap lenses to suit different shooting scenarios, a regular compact camera typically takes up even less room. For all-action heroes, a specialist action camera is the best fit.
Video quality
Whatever type of camera you go for, you'll need one that can deliver good quality video, preferably in Full HD (1080p) or even 4k Ultra High Definition, both formats now being supported by the likes of YouTube. Built-in Wi-Fi can be a big bonus, while a tilting or fully articulating LCD monitor screen can be extremely helpful for putting yourself in the picture.
We've picked out 10 top cameras of various shapes, sizes and attributes to suit different styles of vlogging, and to fit into the bigger picture of your all-round stills and video shooting requirements. Some will suit your exact needs better than others, so we've listed them alphabetically, rather than recommending one overall winner.

Best vlogging cameras in 2019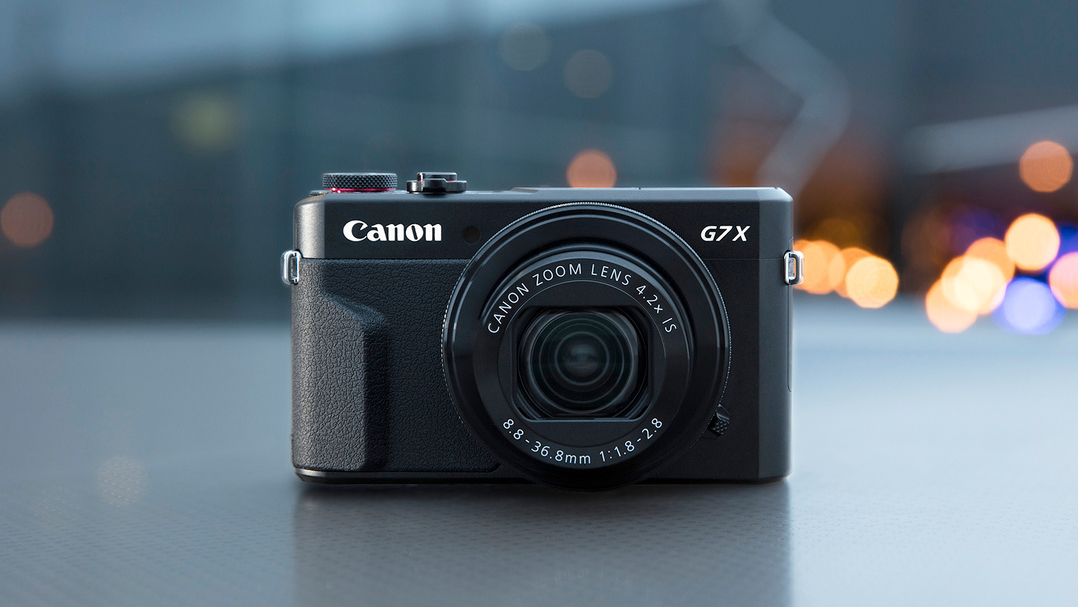 Smaller and lighter than many DSLR bodies even without a lens fitted, this compact camera is from Canon's up-market PowerShot range. Despite its conveniently compact build, it has a fast f/1.8-2.8 zoom lens with a powerful 24-100mm effective range, feeding a 1.0-inch sensor that's relatively large for a compact camera.
As well as delivering excellent stills quality, the PowerShot G7 X Mark II boasts clever features for vlogging. While not fully articulated, the PowerShot G7 X Mark II edition adds a flip-up facility to its tilting touchscreen, making it easy to frame yourself when talking to camera. The 5-axis stabilization is also particularly good for counteracting camera-shake when shooting movies, even when panning or moving around, and comes complete with an auto-level function to keep your horizons straight.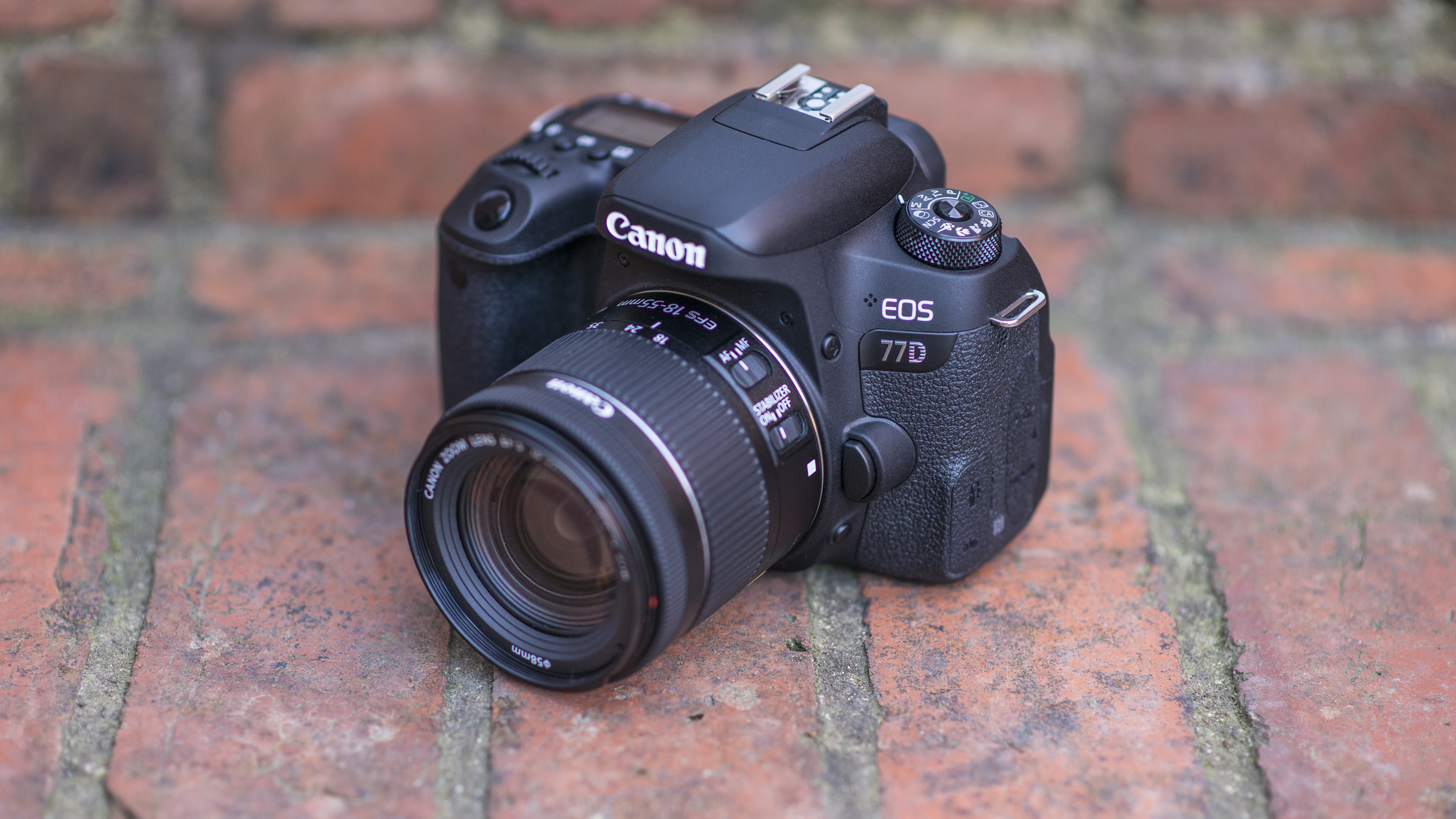 DSLRs are notoriously poor for autofocusing in Live View and when shooting movies. Like many of Canon's current DSLRs, the EOS 77D solves the problem with Dual Pixel CMOS autofocus. This enables much faster and more effective autofocus in movie capture, especially when tracking moving subjects. It also works a treat with the touchscreen, enabling you to simply point to any part of the scene on which you want to focus. Better still, the screen in fully articulated, so you can ensure you're positioned correctly when talking to camera. 
More unusually for a Canon DSLR, the EOS 77D features 5-axis sensor-shift image stabilization. The camera still relies on in-lens, optical stabilization for stills capture, but the 'Digital IS' is highly effective when shooting movies.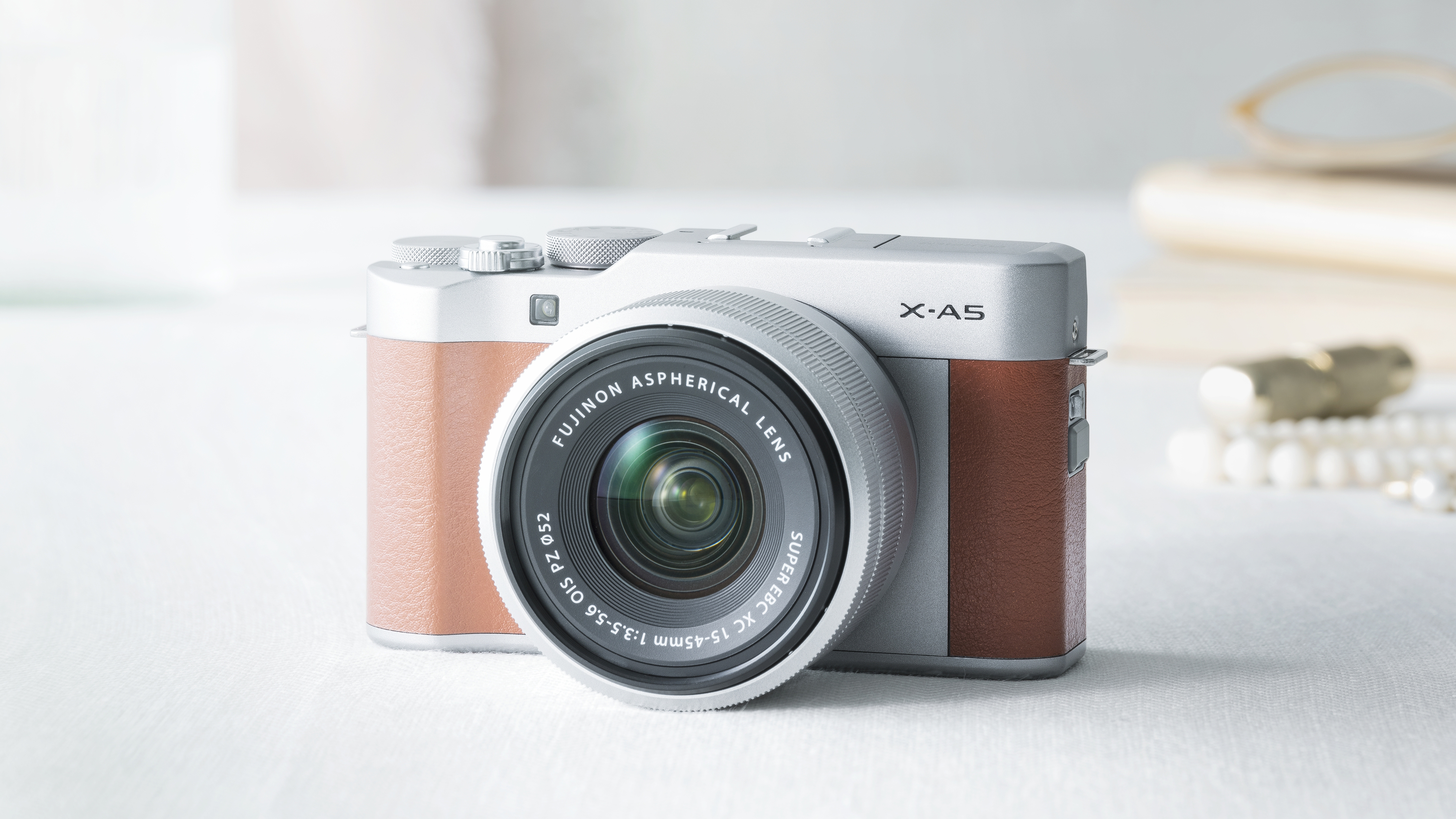 Wonderfully compact, this mirrorless system camera body is just 40mm deep, and remains very slim when fitted with the optional 15-45mm kit lens, which has a retractable design and a power zoom facility, ideal for video capture. Great for putting yourself in the shot, the LCD screen flips up through a full 180 degrees, automatically activating eye-detection autofocus in the process. The fact that it's a touchscreen also helps with literally pointing out moving subjects on which you want to focus.
Advanced video features include 'high-speed movies' with slow-motion playback, and 4K ultra-high-definition capture. There's a catch, however, in that 4K movies have a maximum frame rate of just 15fps. The result can be very detailed but jerky video, somewhat defeating the object.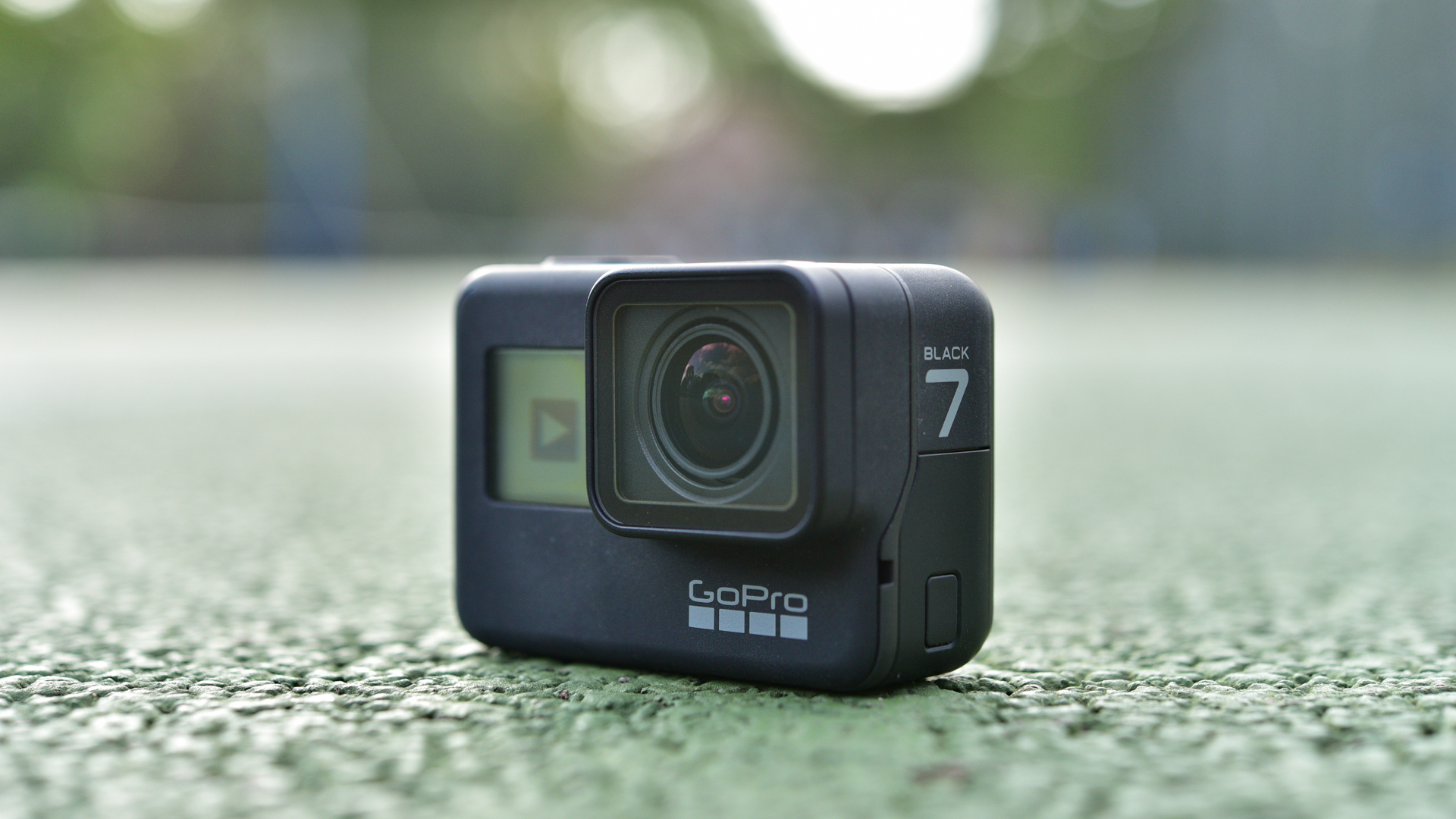 GoPro's Hero 6 Black already made this list previously, but now that we've had a chance to put the newer Hero 7 Black model to the test we know that it very much deserves its own place on this list. 
Why's that? Much of this is down to the newer device's headline feature, namely HyperSmooth, which does a remarkable job of steadying footage, something that's particularly evident when you're vlogging whilst shooting from a moving vehicle or jogging, or moving in any other way through bumpy terrain. The company has also redesigned the microphone membrane for better audio capture and thrown in the very fun TimeWarp feature. Want to Live Stream to Facebook or YouTube? Yep, you can do that too. 
As if that wasn't enough, the company chose to release the Hero 7 Black at the same price point as the Hero 6 Black, which makes it a no-brainer. Sure, if you can find a secondhand Hero 6 Black at a knockdown price then it's still well worth considering, but if you fancy something newer and more powerful, you'll be hard pushed to find a more capable action camera.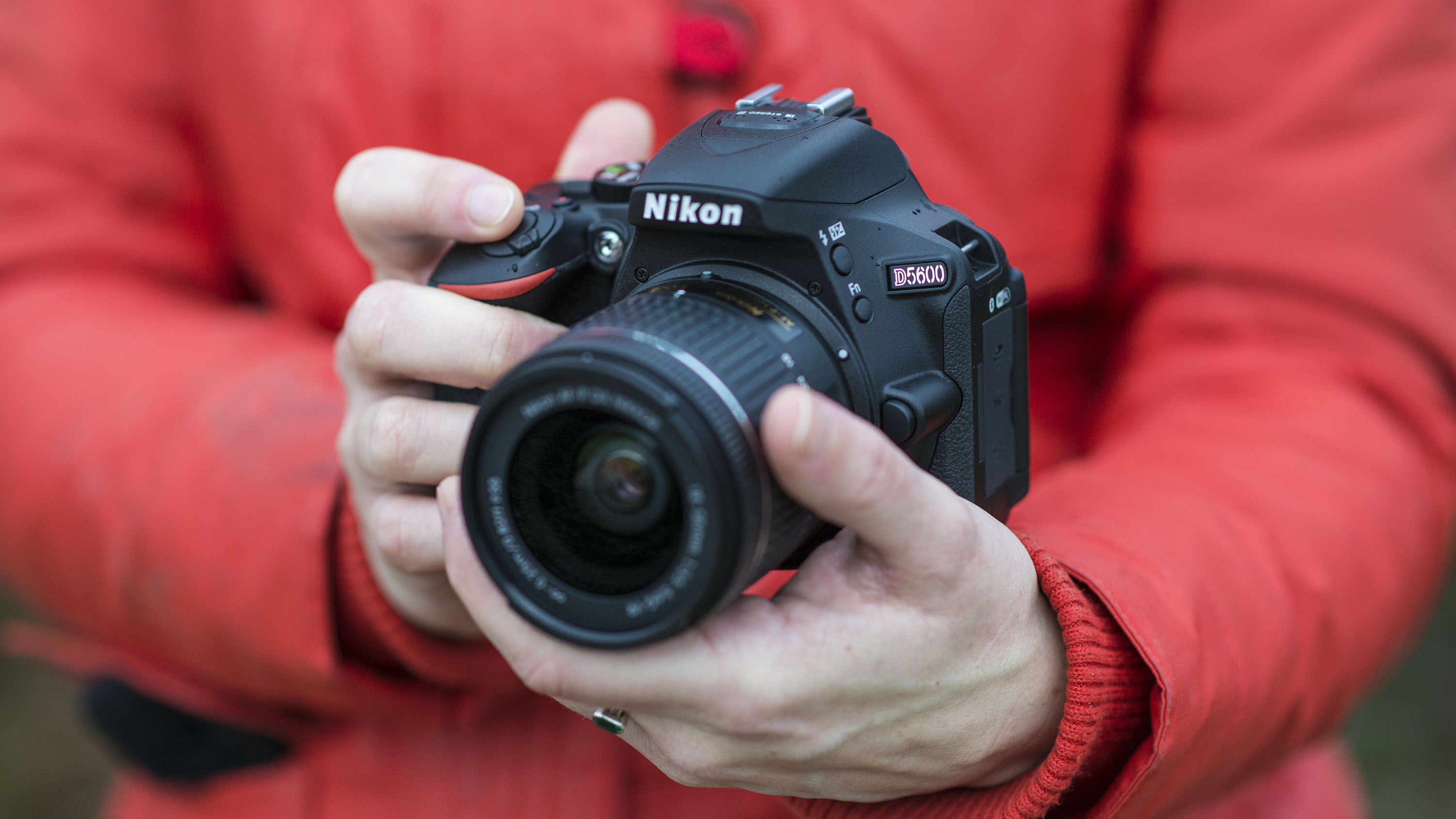 Particularly small and lightweight for a DSLR, the D5600 is easy to take along for the ride, especially with its retractable 18-55mm VR kit lens. With a 'Pulse' autofocus motor, the kit lens also gives the advantage of silent, smooth focus transitions when shooting movies. However, unlike most recent Canon DSLRs, the lack of phase-detection autofocus via the image sensor makes for sluggish performance and relatively poor tracking of moving subjects.
The 3.2-inch, fully articulated LCD screen looks good from any angle and can be a massive help when filming yourself, or for shooting just about anything else from tricky angles. As with most DSLRs at this price point, the maximum video resolution is 1080 60p, but that's currently good enough for most of us.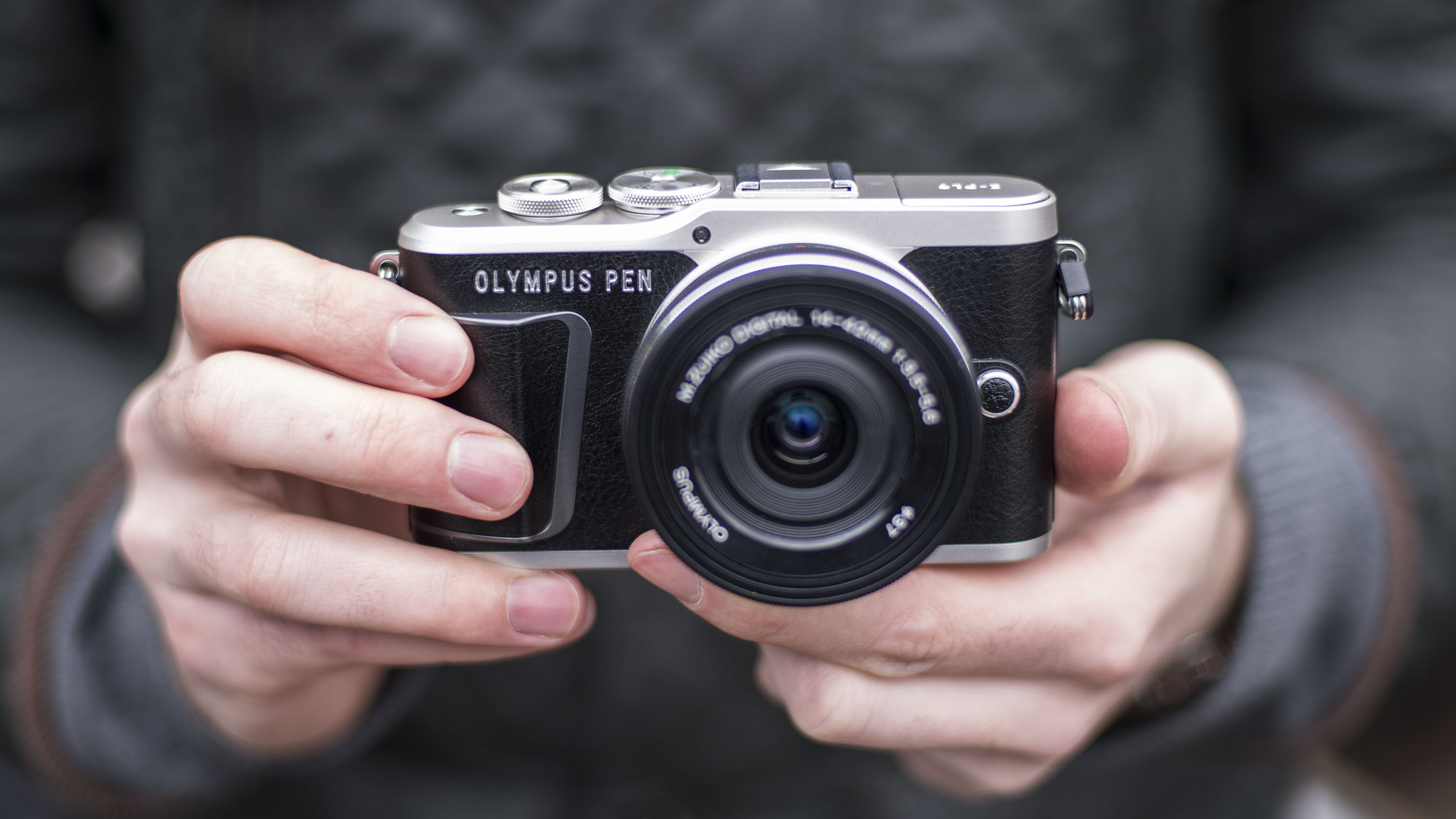 Simple to use yet stylish and effective, the Pen E-PL9 shoehorns a lot of camera into a very slimline package. It remains very compact when adding the 14-42mm EZ Pancake kit lens, which features movie-friendly motorized zoom. The camera has a three-axis sensor-shift image stabilizer which enables stabilization with any attached lens, for capturing movies as well as stills. Movies themselves can be shot at resolutions of up to 4K at 30fps, and there's also an option for high-speed capture in 720p at 120fps.
Taking selfies and capturing yourself in movies benefits from a tilting LCD screen with a 180-degree flip-over facility, and the autofocus system comes complete with face-detection and eye-detection options. As well as Wi-Fi, the camera has built-in Bluetooth, for easy paring with other mobile devices.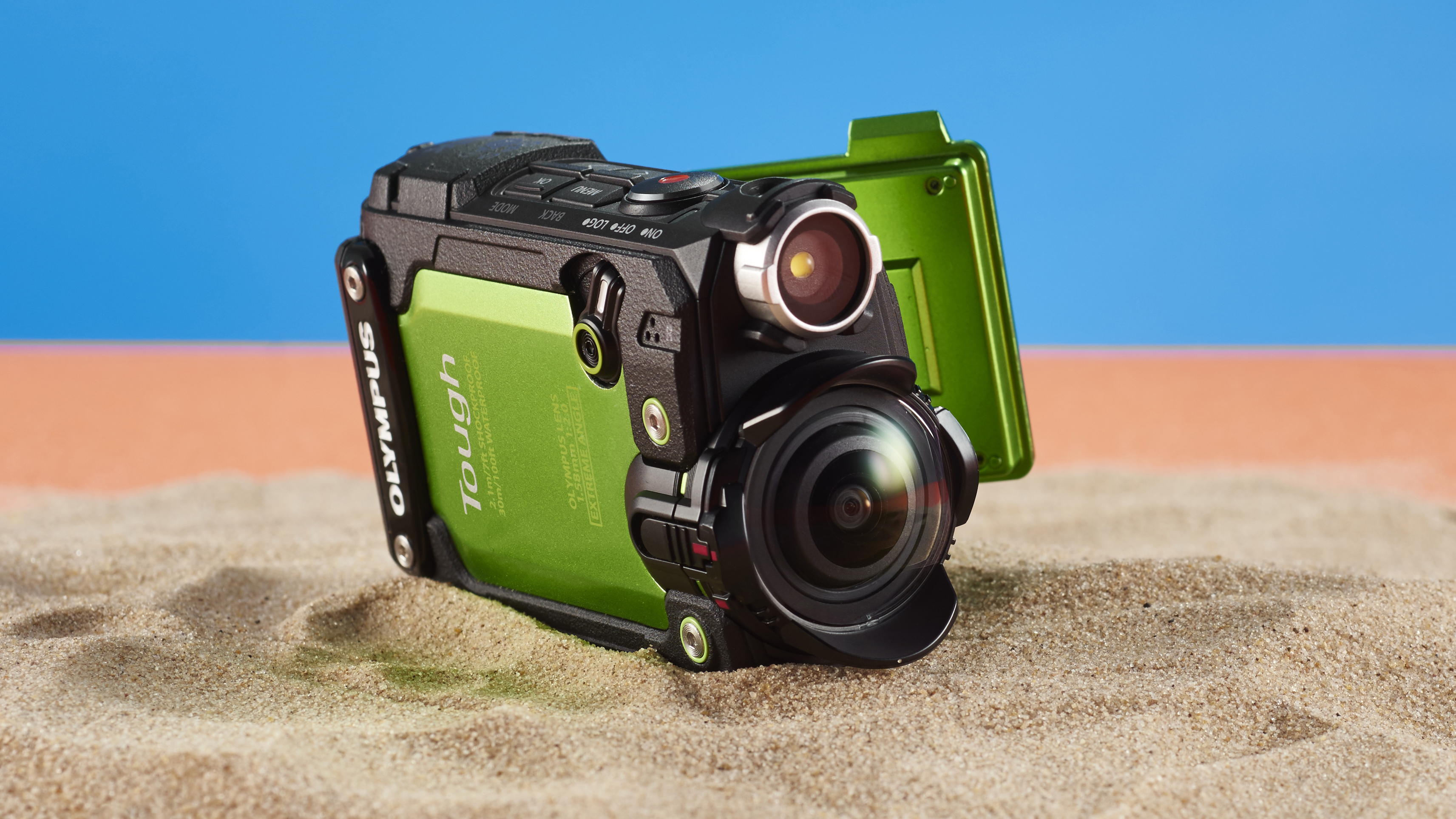 Despite being very small and lightweight, this action camera has a stylish design that's more reminiscent of a miniature camcorder than a digital matchbox. A tough cookie, the Olympus is waterproof down to 30m, freezeproof to -10C, crushproof to 100kg, and can withstand being dropped from 2.1m. Other adventurous features include GPS, an electronic compass, an accelerometer, a thermometer and even a manometer, plus a 'headlight' for taking a shot in the dark.
There's no need to worry about focusing, as the built-in ultra-wide prime lens enables a fixed focus setting that keeps everything sharp from 20cm away to infinity. Even so, putting yourself in the frame can be a bit hit and miss, as the flip-out LCD doesn't rotate and can't be viewed from in front of the camera.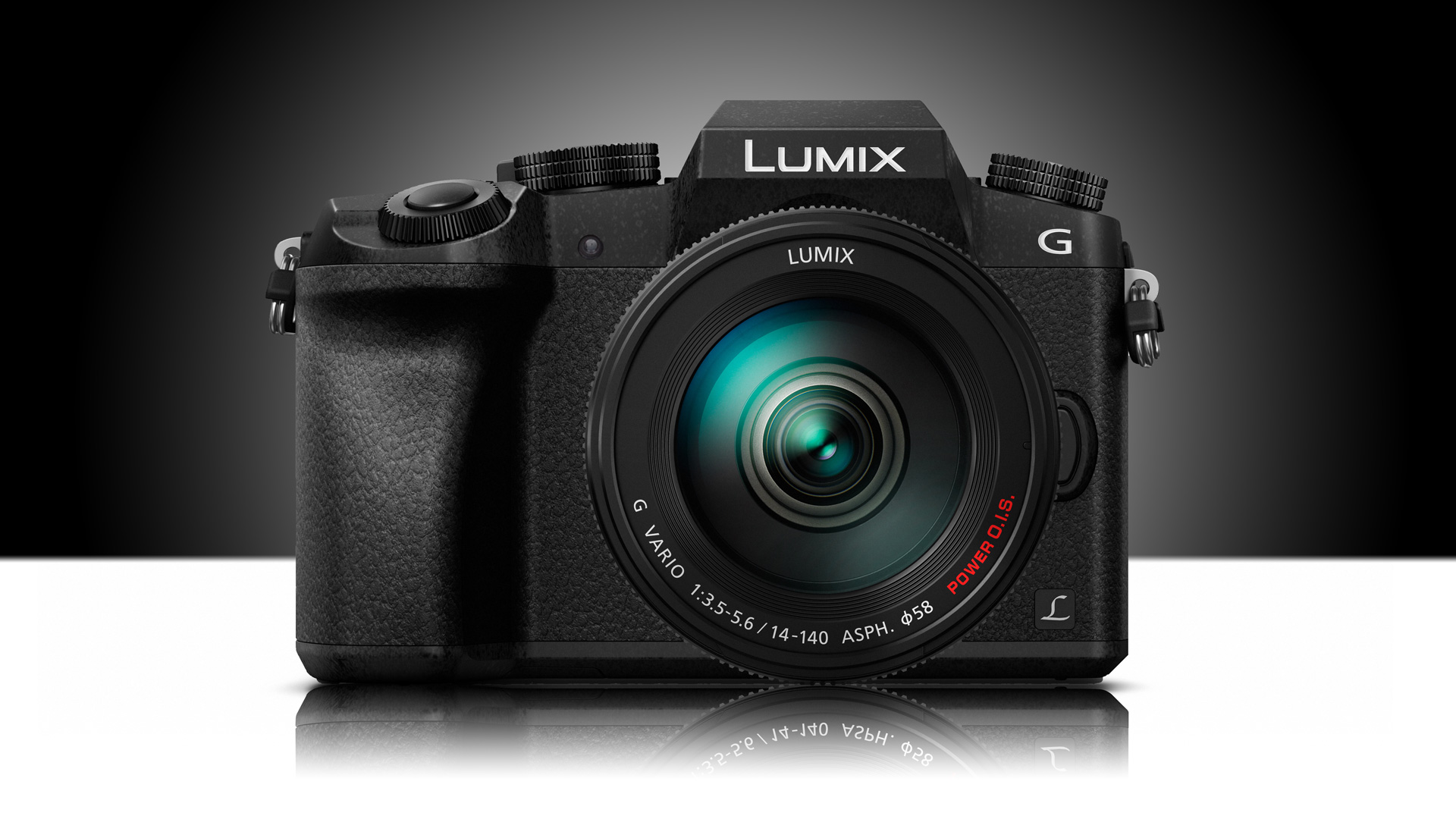 Panasonic's cheapest G-series camera to sport a flip-out LCD screen also happens to packs whole heap of extras for the budding videographer. 4K video capture to 30p; an input for a microphone; autofocus during recording and a scattering of extras such as focus peaking and zebra. Sure, you may not use all these for vlogging per se, but if you want complement self-facing footage with additional clips, the G7 is happy to help.
4K footage is well exposed and nicely coloured, but is subject to a slight crop. With the Lumix G Vario 14-42mm f/3.5 -5.6 II ASPH. MEGA O.I.S. kit lens this still leaves you with a reasonable angle of view at the wide-angle end, but if you opt for the kit with the superior Lumix G Vario 12- 60mm f/3.5-5.6 ASPH. POWER O.I.S. lens, you'll have both a slightly wider angle of view and better image quality.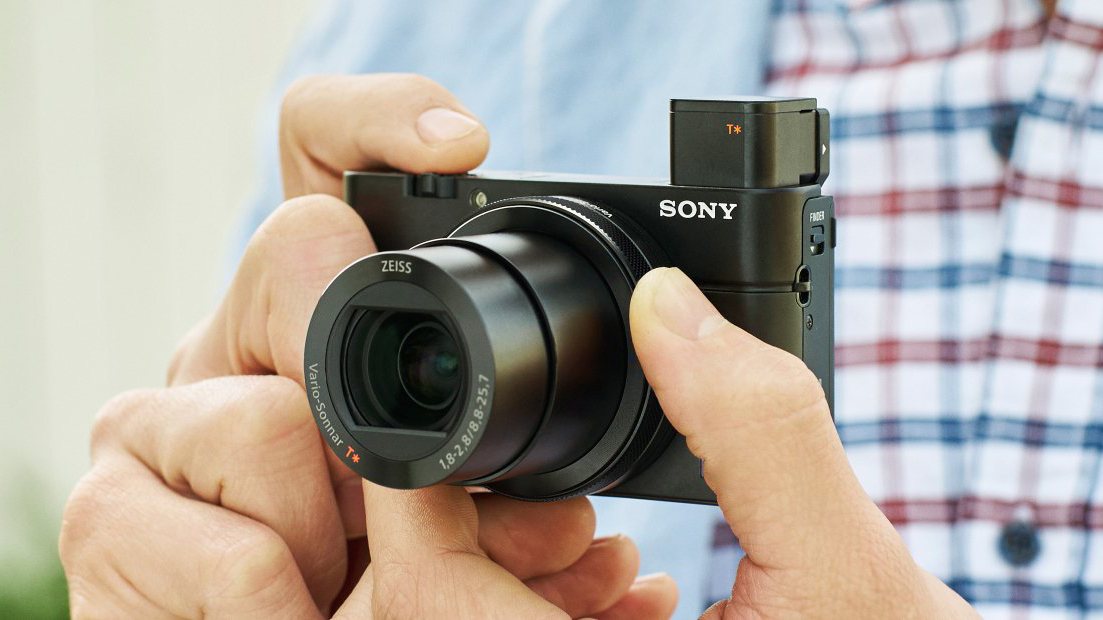 Disarmingly small and simple in its appearance, the RX100 Mk IV is nevertheless a powerhouse of a compact camera, complete with a built-in zoom lens that has an effective zoom range of 24-70mm and fast f/1.8-2.8 aperture rating. It's not just the lens that's fast either. Thanks to a remarkable 'stacked' CMOS image sensor with an onboard DRAM chip, it's capable of super-speed shooting. Incredibly quick shutter speeds of up to 1/32,000th of a second are available, complete with an anti-distortion function to avoid rolling shutter effects when shooting video. The Sony also enables high-frame-rate video at up to 960fps, resulting in a 40x super slow-motion facility. Even stills shooting is rapid, at up to 16fps utilizing the full 20.1MP resolution of the 1.0-type image sensor.
Stills and video can be composed using the pop-up electronic viewfinder, or via a tilting LCD that can be flipped upwards through 180 degrees for viewing from in front of the camera. You can capture video at resolutions of up to 4k 25p, although UHD video clips are limited to a maximum duration of just five minutes. The same limitation applies to the newer RX100 V edition, which has a more advanced autofocus system but is more expensive to buy.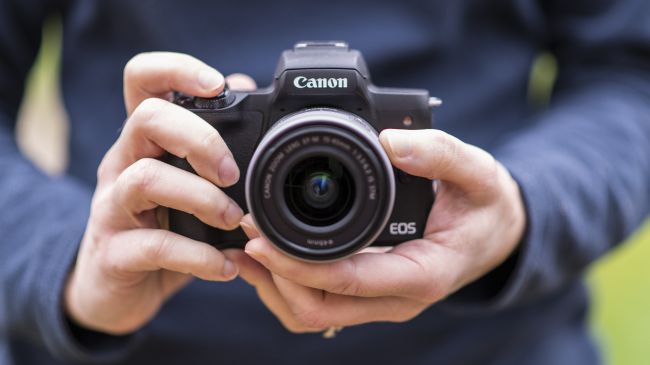 Canon's latest EOS M series model might not be an fancy as the even more recent full-frame EOS R, whose vari-angle screen also makes it a viable candidate for this list, but there's lots to recommend it if vlogging is your main focus. 
It's significantly smaller, cheaper and lighter than that camera, and packs the desirable combination of 4K video recording with a screen that spins out to face the front. There's even a microphone port for external mics and a hotshoe to house these.
As we found in our review, the touchscreen is has been excellently implemented, and image quality is great. On the downside, you can't use the Dual Pixel CMOS AF system at this resolution and 4K footage is subject to a 1.6x crop, meaning that you end up with a 38.4-115.2mm equivalent focal range with the standard kit lens. Is this an issue? If you just want the focus to be on your face, then possibly not at all. And if you switch to Full HD, neither of these restrictions applies.

Also consider…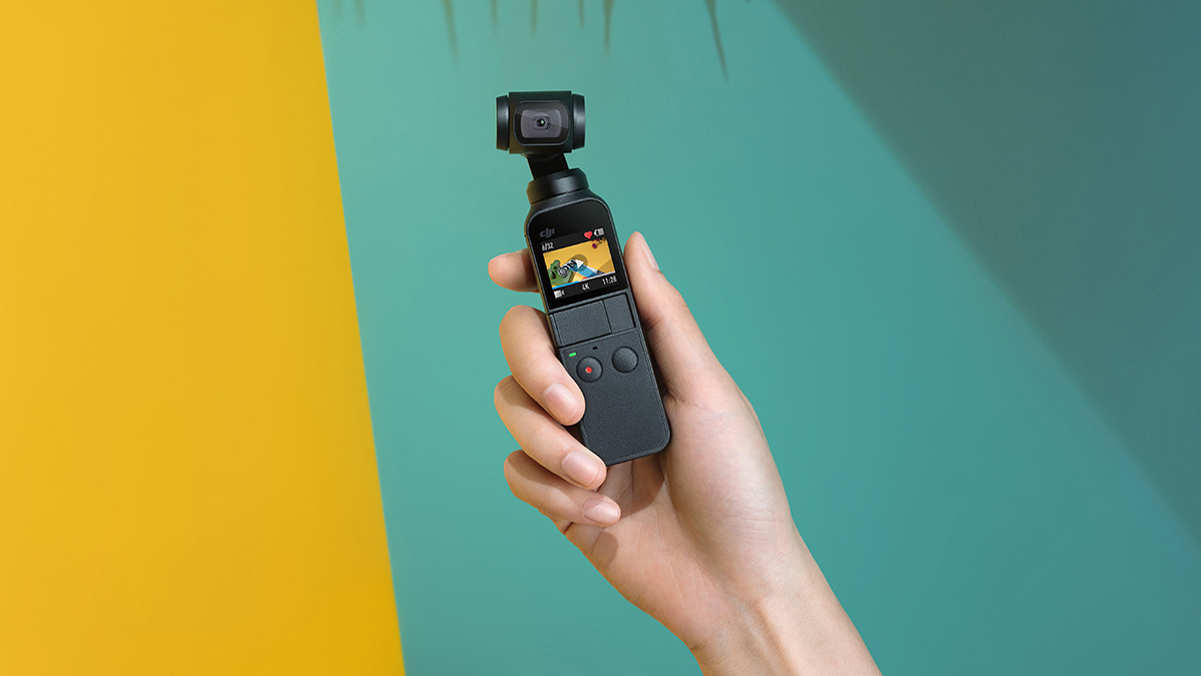 DJI's Osmo gimbal technology has impressed us in the past, with dedicated devices to help deliver super-smooth footage on both smartphones and high-end cameras. Now though, DJI is bringing this tech to an even wider audience with the launch of the Osmo Pocket. The DJI Osmo Pocket is a compact three-axis stabilized camera that's been designed to help users capture creative videos and photos in a portable form factor. The Osmo Pocket features a 1/2.3-inch sensor that's capable of recording 12MP still images and 4K video footage up to 60fps at 100Mbps. There are built-in dual microphones that use advanced noise-canceling algorithms, while you can connect your iPhone of Android device if you want a larger display than the 1.0-inch touchscreen. 

Author: Go to Source