Nikon Z6 and Z7 mirrorless cameras: everything we know
Update: Rumors have leaked that we'll see not one, but two new cameras – the Nikon Z6 and Nikon Z7.
It's official. Nikon has finally confirmed the development of a full-frame, Nikon FX-format, mirrorless camera, and we'll see it on August 23. But according to NikonRumors.com, we won't just see one camera, we'll see two.
The first of these two cameras is rumored to be called the Z6 and will be a high-speed, low-light model with a 24MP full-frame sensor, while the rumored Z7 will be a high-resolution model with a 45MP full-frame sensor.
What's more, the new cameras will feature a new lens mount, which will also see a new line of Nikkor lenses.
Nikon DSLR owners don't need to worry, however, as the company won't be abandoning its heritage to focus solely on mirrorless, stating that it plans "the continued development of Nikon digital-SLR cameras, providing consumers with the choices to enjoy the unique values of either system".
Let's take a look a look at everything we know so far about the new full-frame Nikon mirrorless camera.
Cut to the chase
What is it? Nikon's first high-end full-frame mirrorless camera (or cameras)
When is it out? Launch date confirmed to be August 23
How much will it cost? It could be upwards of $4,000 (with a lens)
Nikon Z6 and Z7 mirrorless cameras: release date
Launch confirmed for August 23
Nikon has launched a dedicated microsite
Livestream set to start at 5am BST and 12am EDT
While initial rumors had suggested an announcement on July 23, we now have an official launch date of August 23.
Nikon has launched a dedicated Nikon mirrorless website, which Nikon includes a countdown clock that's ticking down to 12am EDT on August 23 (that's 5am BST, 2pm AEST, and 9pm PT on August 22).
A news release says: "In anticipation of Nikon's introduction of the next generation full-frame mirrorless camera and Nikkor lenses, we invite you to join us live from Tokyo […] for a special live streaming presentation about the future of optics and imaging."
That's quite a bit sooner than a lot of people initially expected – it was widely thought that the announcement would come at the photography industry's biggest event, Photokina, in September.
Nikon Z6 and Z7 mirrorless cameras: the first glimpse
Features a DSLR-style design
Large vari-angle touchscreen
Doesn't resemble any camera in Nikon's lineup
Without any fanfare or press release, Nikon Europe posted a short video on its YouTube account on July 22nd. Spotted by NikonRumors.com, the short film is titled 'Travel of Light', and consists mostly up of some rather obscure graphics that wouldn't look out of place in a 1990s sci-fi TV show.
However, just over a minute in things suddenly get interesting – the camera pans out to reveal a silhouetted camera and lens. Nikon's new full-frame mirrorless camera.
Nikon Z6 and Z7 mirrorless cameras: design
Large and defined handgrip
No built-in flash
Similar in size to a Sony Alpha A7 series camera
As we get closer to the launch of the new Nikon Z6 and Z7 mirrorless cameras, we're getting a clearer idea of what the new cameras will look like. This is thanks to both images that have been officially released, as well as those that have leaked out.
Our latest look at the Nikon mirrorless camera comes from Nikon's third teaser video. At just over 30 seconds long, the video focuses on various design elements of famous F-mount cameras (film and digital), as well as original Nikon S rangefinder camera from 1952. The video then fades to black before revealing a relatively low-key profile shot of the new Nikon Z6 or Z7 mirrorless camera.
Unlike the second teaser video (which you can see further down the page), this time we can clearly see the Nikon badge on the pentaprism (or at least the raised area of the camera that houses the EVF) in the shot, and there's also a lens on the front of the camera, rather than the exposed lens mount.
Moving onto the still images for the new Nikon Z6 or Z7 mirrorless camera and we can see that the lens mount dominates the front of the camera. The moody studio shots also reveal what appears to be a large and defined handgrip, while there's a mode dial on the top of the camera.
Photos also show a raised front where the electronic viewfinder will sit, with what looks like a large dioptre adjustment on the right-hand side. It's most likely that the new Nikon Z6 and Z7 mirrorless camera will not feature a built-in flash and this image appears to support that.
The final image in our gallery gives us a slightly clearer view of what the camera looks like, and while it's still hard to pick out details in the shot, the camera itself looks similar in size to a Sony Alpha A7 series camera.
According to someone who's handled the camera, the overall handling and feel is supposed to be excellent, with a nice finish and very comfortable grip.
We'll obviously have to reserve judgment on that until we get our hands on it (or them), but Nikon's fifth teaser video in the run-up to the launch shares the first impressions of professional photographers who've tested the camera. Take a look for yourself below.
Nikon Z6 and Z7 mirrorless cameras: sensor
Could potentially see two new cameras with different sensors
Nikon Z7 could feature a 45MP sensor
Nikon Z6 could feature a 24MP sensor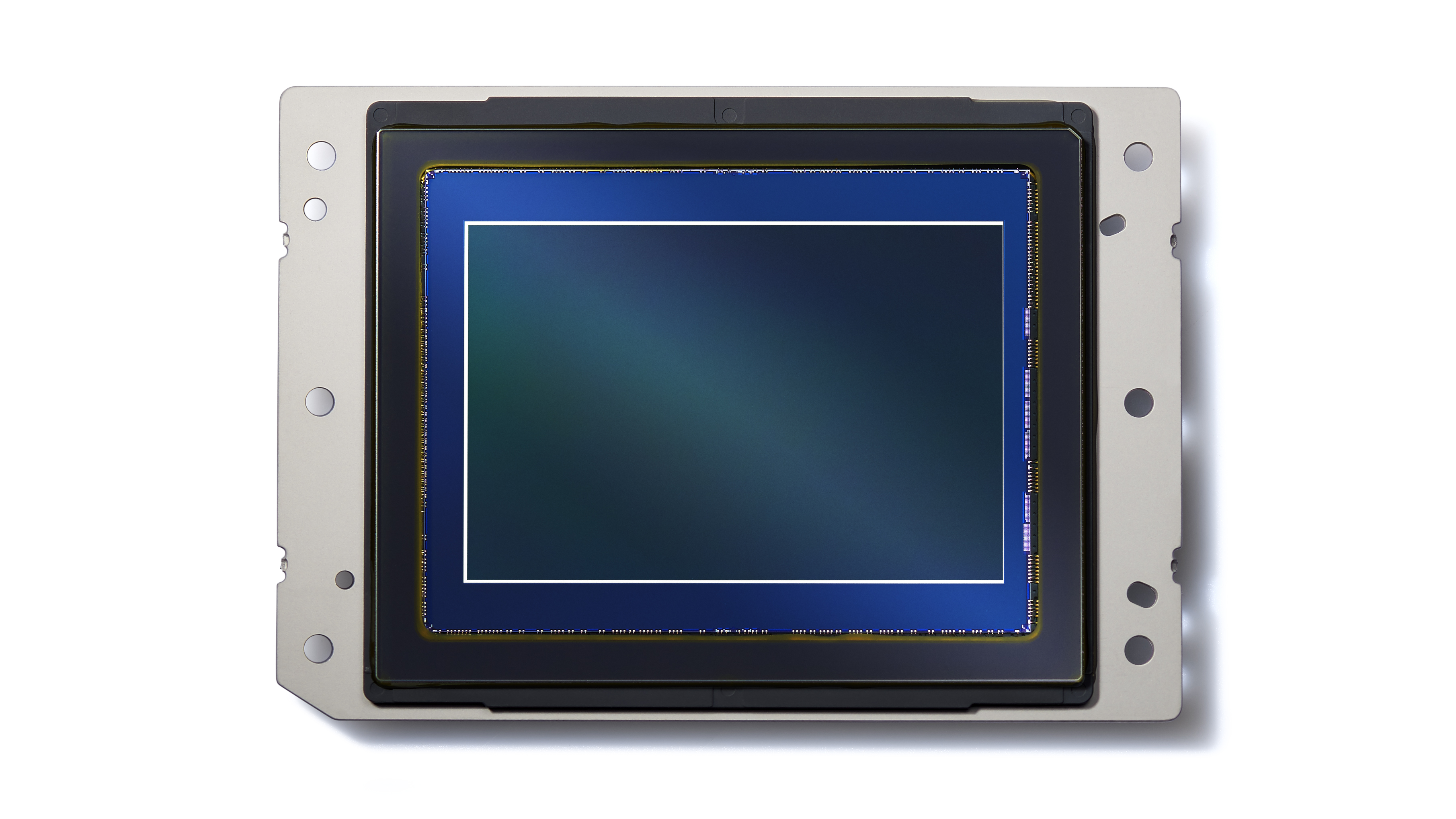 If the rumors are true, we could see two different Nikon mirrorless cameras called the Z6 and Z7, with the two cameras featuring different sensors. This could see Nikon follow a similar approach to Sony and its Alpha A7 range of cameras, with two different resolution sensors being used by a virtually identical body.
The Nikon Z7 mirrorless camera is rumored to feature a 45MP full-frame sensor, which suggests it could be very similar in design to the brilliant 45.4MP sensor found on the D850 and would make it a direct rival to the Alpha A7R III.
What about the Nikon Z6 if we see it? This is rumored to have a full-frame sensor with a resolution of 24MP, which would again put this potentially in direct competition with Sony's Alpha A7 III.
Nikon Z6 and Z7 mirrorless cameras: lens mount
Completely new lens mount
An adapter will be available for F-mount lenses
Three lenses will be launched at first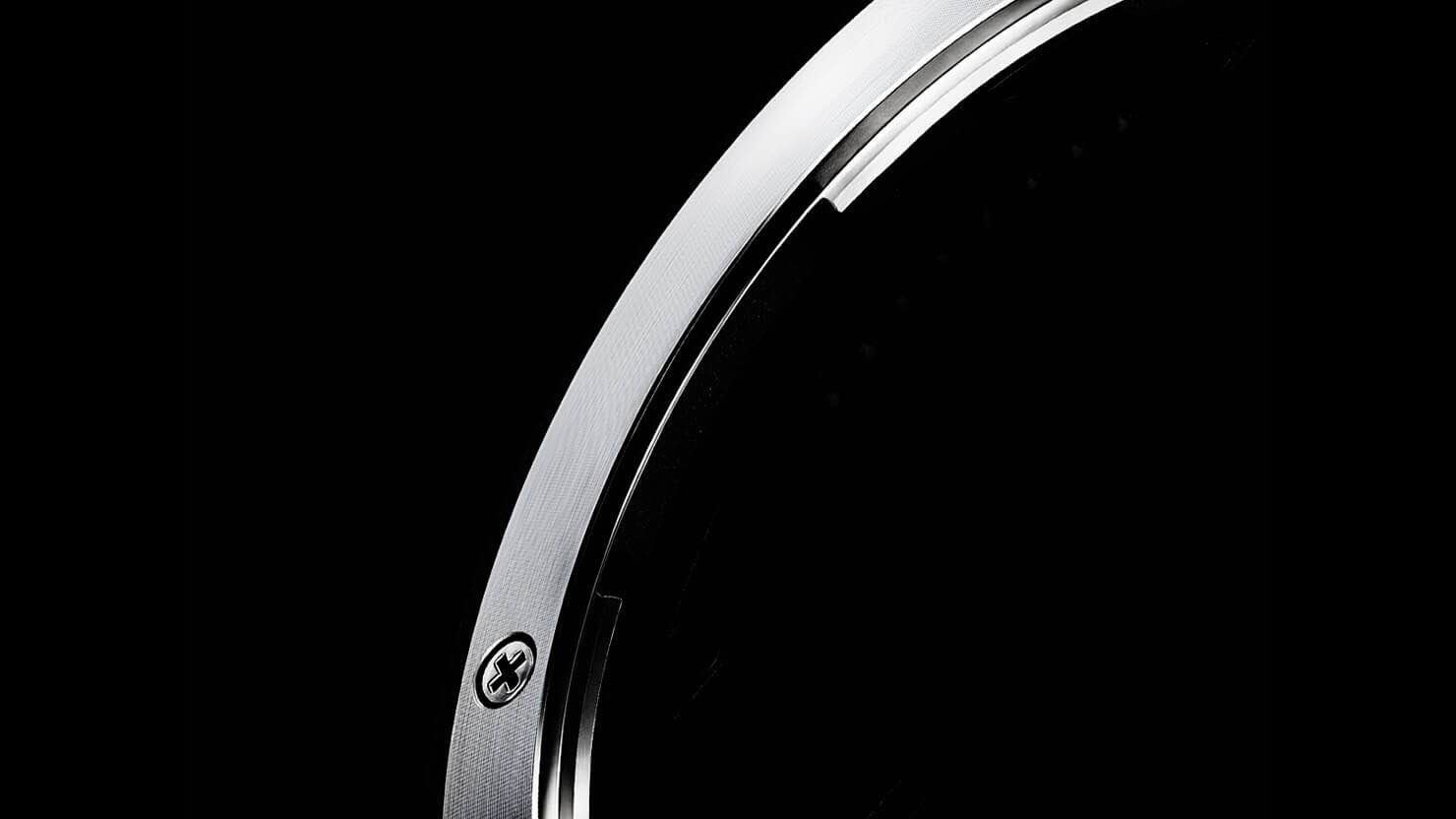 Nikon's famous F-mount has been around since 1959, which means there's a huge range of choice when it comes to lenses, both new and old (though to get the best out of the latest sensors, you'll want to be using modern glass).
However, Nikon has made the bold decision to drop the F-mount for its new mirrorless range of full-frame cameras, opting instead of a completely new lens mount design.
The shift to a new lens mount is no surprise, as this provides Nikon's engineers with a blank canvas to work with. However, Nikon says that along with the new camera, a new mount adapter is being developed to enable existing Nikon F-mount lenses to work on the new camera.
We imagine there will be some caveats here regarding compatibility, especially with older optics (the F-mount has been around since 1959 don't forget), but we expect this shouldn't be an issue with Nikon's latest line of Nikkor lenses. We'll know more very soon.
With Nikon developing a new lens mount it's likely that there will be a limited range of lenses at launch, as it's going to take time to develop an entire range of new lenses – just ask Sony. However, if Nikon can get the new mount adapter right and offer decent compatibility and functionality with a range of lenses, this should make the new camera a more tempting proposition for users who've already invested heavily in Nikon glass.
What about the new lens mount though? Nikon's just released another teaser video that gives us our best look yet of the new lens mount.
At just over 30 seconds long, the video charts the legacy of the company's famous F-mount lens mount. Starting with the original Nikon F SLR camera from 1959, a series of models flash past until we reach the Nikon D5, the company's flagship DSLR. The video then fades to black before revealing a very low-key profile shot of the new mirrorless camera.
It's the first time we've seen such a clear outline of the new camera and the new lens mount. The video is supported with the caption: "Ever since the Nikon F film camera, generations of Nikon cameras have been built around the F mount. Building on that technology and DNA, Nikon is now aiming for new heights."
It's hard to say for certain, but it looks like the new lens mount is larger than the current F-mount, and dominates the front of the new camera. A larger diameter certainlay makes sense, as this will allow lens designers to engineer better and potentially faster optics.
Current rumors suggest the new Nikon mount will be 55mm wide (that's compared to 44mm for the F-mount), while it appears to have 11 contacts (compared to 10 for the F-mount).
NikonRumors says the new mirrorless mount will be compatible with ultra-fast f/0.95 lenses – this ties in with Nikon registering the NOCT trademark and f/0.9 lens patents back in June.
Initially it's expected that three lenses will be launched alongside the new cameras: a 24-70mm f/4, 35mm and 50mm (with the two prime lenses featuring a fast f/1.4 maximum aperture).
Nikon Z6 and Z7 mirrorless cameras: price
Regarding pricing, this could be way off, but the 45MP Nikon Z7 could cost around $4,000 (around £3,000/AU$7,100, though likely more) with the 24-70mm lens, while the 24MP Nikon Z6 is likely to be under $3,000 (£2,300/AU$5,300, again, this could be higher), also with a lens. We won't know anything for certain until the camera (or cameras) are announced.
Other Nikon Z6 and Z7 leaks and rumors
5-axis image stabilization system
XQD cards for storage
Over 400 AF points
The new camera (or cameras) will feature an autofocus system with over 400 AF points, though the exact number isn't quite clear just yet.
Other rumored specs include a 5-axis in-body stabilization system, 9fps burst shooting and an electronic viewfinder with a high-res 3.6-million-dot display.
While you might think that SD cards would be the storage medium of choice, but it could be that Nikon decides to stick with XQD cards if the rumors are to be believed, while CF Express have also been muted.
Author: Go to Source